Why Buy A Refurbished iPhone?
Author: The Phone Guy Date Posted:20 November 2021
Every Apple-certified refurbished iPhone device undergoes rigorous testing to ensure it meets the exact functional requirements as a brand-new Apple product during the refurbishing process. Your reconditioned gadget is as good as new and you'll save on buying a refurbished iPhone.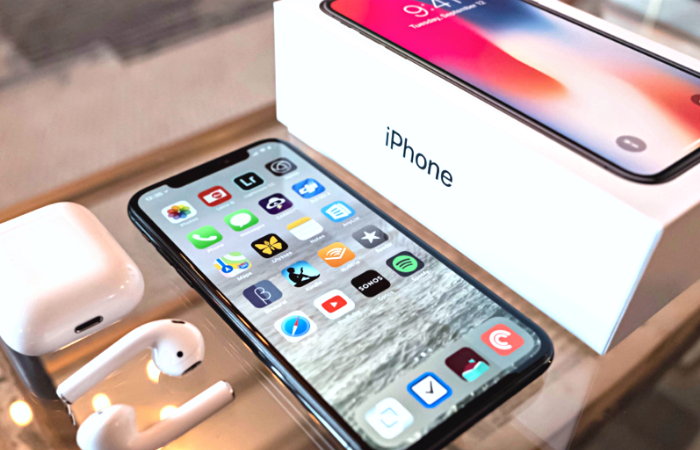 Here's What You're Going To Get
Apple says that the refurbished phones it sells online and in shops are fixed using the same parts as new versions. They come with a brand-new battery, outer shell, wires, and attachments, as well as a brand-new white box. When you buy a refurbished iPhone, you will get a "like-new" device that has been adequately cleaned and tested and authentic Apple replacement components (if any). All Apple-certified refurbished devices are sent to you in a brand new white box, and you will get free shipping and returns on your purchase.
Refurbished iPhones last longer
It's a prevalent assumption that refurbished phones last less time than new phones. It depends entirely on how the phone was reconditioned. The battery is inspected for loading cycles and capacity, and those with less than 80% capacity are replaced. This ensures that refurbished iPhones will run smoothly and in compliance with Apple's specifications.
Assured Apple Quality
Every Apple Certified Refurbished device comes with our standard one-year limited warranty, which guarantees the product's high quality. You also have the option of buying AppleCare items, which will provide you with extra coverage.
Refurbished iPhones are less expensive.
The price is, of course, one of the most appealing aspects of purchasing a refurbished iPhone. A new phone is not in everyone's budget, so opting for a refurbished iPhone allows you to look at more cost-effective possibilities. There are a variety of models to pick from at affordable prices.
Upgrades are simple
Because their issue areas have been examined and repaired, the refurbished iPhones come with new components. Faulty components are also changed, and newer ones are inserted, so the phone works as well as a new one. Phones that have been refurbished may be simply updated. As a result, you can keep up with the newest technology without having to purchase new phones to switch to the updated version every time.

Applecare Provides You With Service And Support
The majority of Apple products, including the refurbished iPhone, cover up to 90 days of complimentary technical support and a one-year limited warranty from the date of purchase. Purchase the AppleCare package that corresponds to your device to get extra coverage. Apple devices are genuinely integrated systems since Apple manufactures the hardware, the operating system, and many apps. AppleCare products are the only ones that provide one-stop service and support from Apple experts, enabling you to solve most issues with only one phone call.
It is a long-term solution
Purchasing a reconditioned iPhone or another gadget effectively increases the item's lifetime. In other words, purchasing reconditioned equipment contributes to the reduction of electronic trash that would otherwise end up in landfills. Making new phones necessitates the use of several materials that may be better used for other gadgets, hence streamlining the production and consumption cycle of the tech manufacturing business.
---
Leave a comment